Contact Form
Fill in the form below to request more information
Interview
If still interested, we arrange for an interview
Starting Date
Agree when you want to start the course
Final Interview
and final questions for you
Paperwork
and enrollment fees are paid
Ready!
Final preparation and travel to Denmark
Are you qualified to join Pedagogy For Change?
To be accepted into the programme you need to meet the following criteria:
You are an EU citizen – with a few exceptions.
You are 18 years or older.
You have finished 12 years of school.
You speak English well enough to communicate well with teachers and students at the training centres and projects.
You have good social and people skills.
You have a driving license. (90% of the training positions require this.)
You have previous experience with some kind of youth work, sports clubs, youth camps, drama groups or similar.
You have decided not to drink alcohol or take drugs for the entirety of the program.
You are eager to experience a multidisciplinary and collective training programme, which includes theoretical and practical activities.
You are ready to immerse yourself in a multicultural and diverse community.
Do I need to be a citizen of the European Union to join?
Yes – with a few exceptions.
To do the Pedagogy for Change programme, you need to have residency and work permit in Denmark. This is only possible if:
You are a citizen of the European Union.
You come from a country that has a "Working Holiday Visa" agreement with Denmark, that is:
Argentina, Australia, Canada, Chile, Japan, New Zealand and South Korea.
You come from Norway or Switzerland.
Please fill in the form below if you would like more information or have any questionS about our programme
Blog and pedagogy resources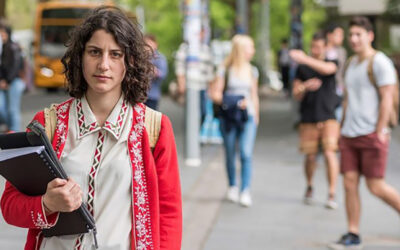 Being an active bystander means becoming aware that inappropriate or even threatening behaviour is going on and choosing to challenge it. Collective action is the way forward.