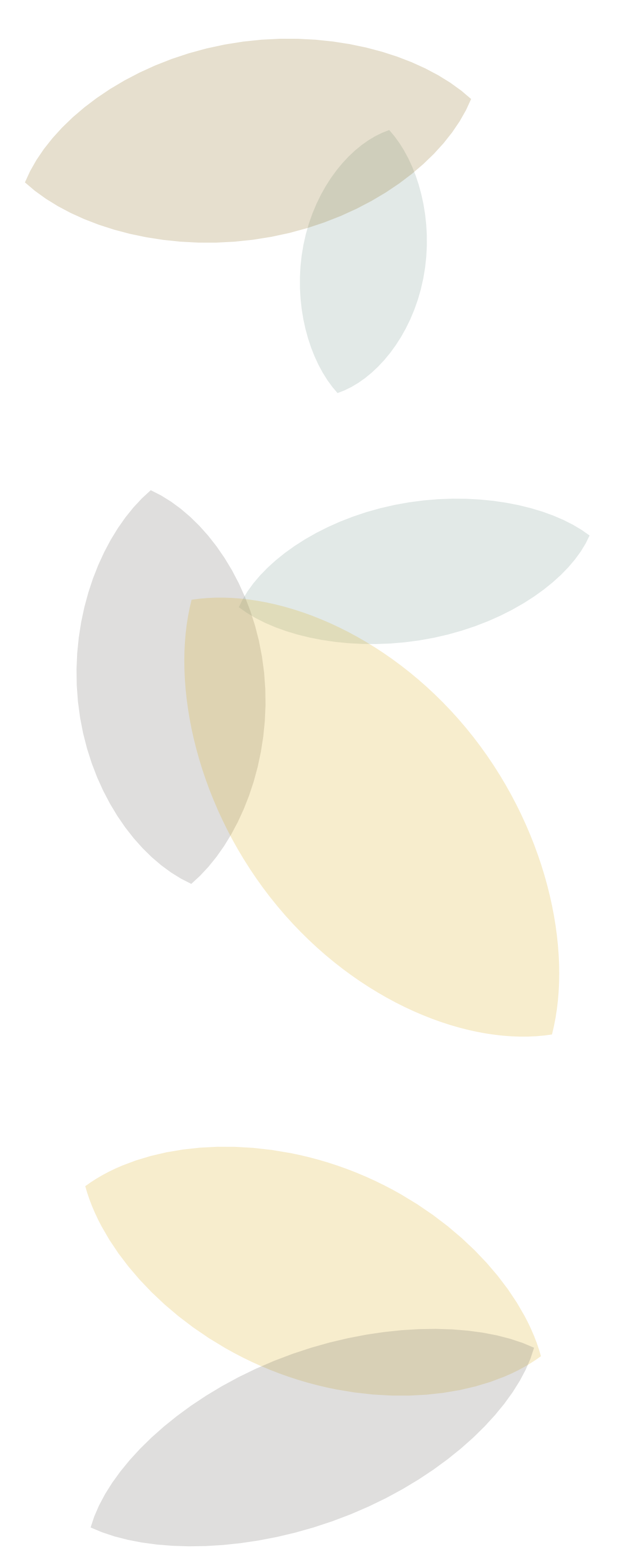 Sofie "Rif" Rifbjerg was a playful teacher and educational psychologist who launched the concept of "relocated kindergartens" in Denmark three-quarters of a century ago. Brought up in the countryside and inspired by Maria Montessori's ideas she knew intuitively that fresh air, free play and a deep respect for children's own will and agency was paramount for their positive development.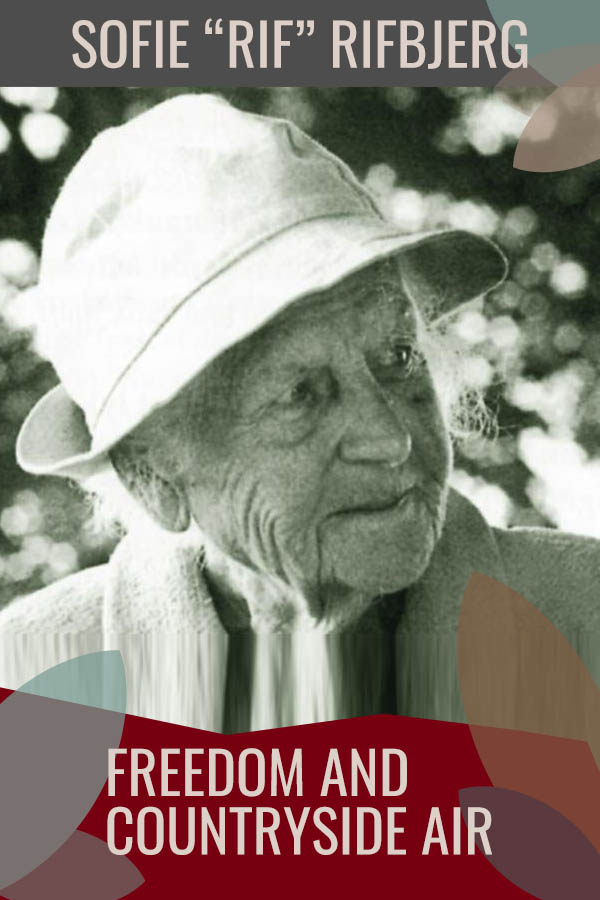 Rejoice in all things that grow
"For social educators it's heavenly when you allow yourself to rejoice in all things that grow; the fun, the good, the human, the ingenious and the clever – instead of always issuing demands."
These were the words of Sofie Rifbjerg in 1946 in her book "The life conditions of city children". As one of the great pioneers in Danish pedagogy, she held reformists views and advocated for another kind of view on child rearing. Instead of meeting children with an endless series of formal demands which teachers and parents of that time would typically do, Rifbjerg championed the point of view that education should be based on observations of each child's particular abilities and personality.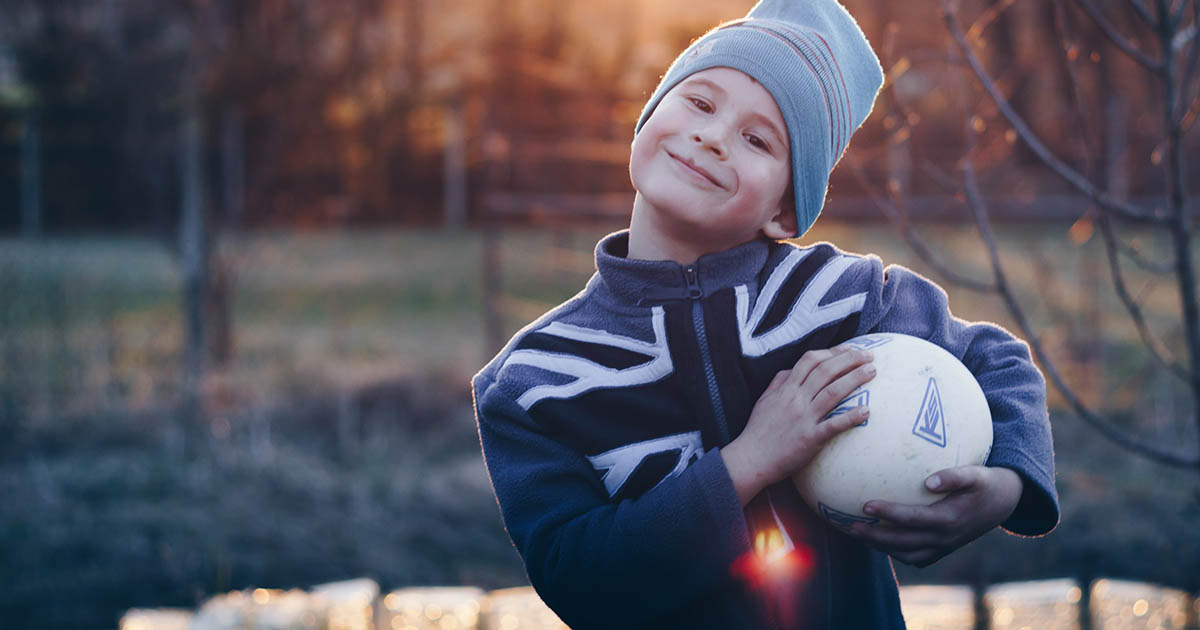 Leave them kids alone!

She fiercely opposed the idea that parents, teachers and other grown-ups had an automatic right to rectify and issue demands on all aspects of the lives of children. "Sometimes it's about demands and wishes about the children's future life situation, often it's about their intelligence, but more often than not it's the demands regarding the children's behaviour, character and morals…. Every time I see a small child's impulse of action being disturbed, or when I experience all those demands being put forward to children, I feel like shouting: 'Please let those children work in peace!' I say: let children play and act – and don't demand that whatever they're doing must be done in a different way."
She illustrated her point with a story about how she tried to shield a plant against the harsh winds on the North Sea coast by forcing the new shoots to stay on the leeward side of a fence. "But a month later, I could see that the shoots that had bravely ventured into the wind and sea air to the north and west, were full of flowers and had a strength they had not had at all under my care."
'Good and well-behaved' – really?
Of course, the fact that children should have freedom did not mean that they should be allowed to bully their surroundings, emphasised Sofie Ribjerg. "But first of all, educators need to understand children's innate wish to be active. We need to recognise the children's natural will to act and work as their most precious possession – it's a real treasure. Before this is understood, we cannot avoid doing the children irreparable harm," she believed.
Regarding the widespread notion that children should be 'good and well-behaved', she ironically observed that academia had never been able to conclude what it actually means. Even at world congresses it hadn't been possible to reach consensus about a set of ethical concepts that could be widely accepted as universally desirable.
Food and love
About one of the most common demands to children – to be polite – Rifbjerg said: "Unless the forms of politeness aren't rooted in an attitude of kindness towards other people, they are worthless. This is why it is so important to give children what is essential for all living beings: Food and love. Then their natural kindness will prevail."
By "food" she didn't mean porridge or mashed potatoes or pie but rather a wide selection of clay, wood, paper, textiles and colours which the child could use to experiment and express themselves with. "For the child's hunger for intellectual activity is, if possible, greater than any other kind of hunger it may have" she observed.
Observe and interpret

Sofie Rifbjerg was a trained teacher and psychologist and her pedagogical practice was shaped by her free-spirited upbringing in the countryside in a large group of siblings, and the inspiration from the Italian educator Maria Montessori.
Like Montessori, she worked all her life with children with special educational or psychosocial needs – for example as a teacher at Copenhagen Armed Forces from 1914 – 1930. Just like her Italian colleague, she emphasised observation as the educator's most important tool and therefore developed a method for documenting the observations.
"A teacher who wishes to adopt the observational approach needs to learn two things as any other kind of scientist: To collect facts using objective methods, and then to interpret them to make a cohesive picture of the seen" she comments.
Training a new kind of kindergarten teacher
In 1927 she started a Montessori kindergarten in her apartment in Copenhagen and the year after she co-founded, together with other cultural radicals, Montessori courses for kindergarten teachers. The course was a protest against the traditional authoritarian methods of pedagogy in mainstream schools and kindergartens.
Emphasis was placed on training educators who can work with young children according to the free principles of upbringing. Montessori methods, child psychology, pedagogy, social science, manual work, singing and percussion are taught. Especially the creative subjects are something new in this new type of training of kindergarten teachers.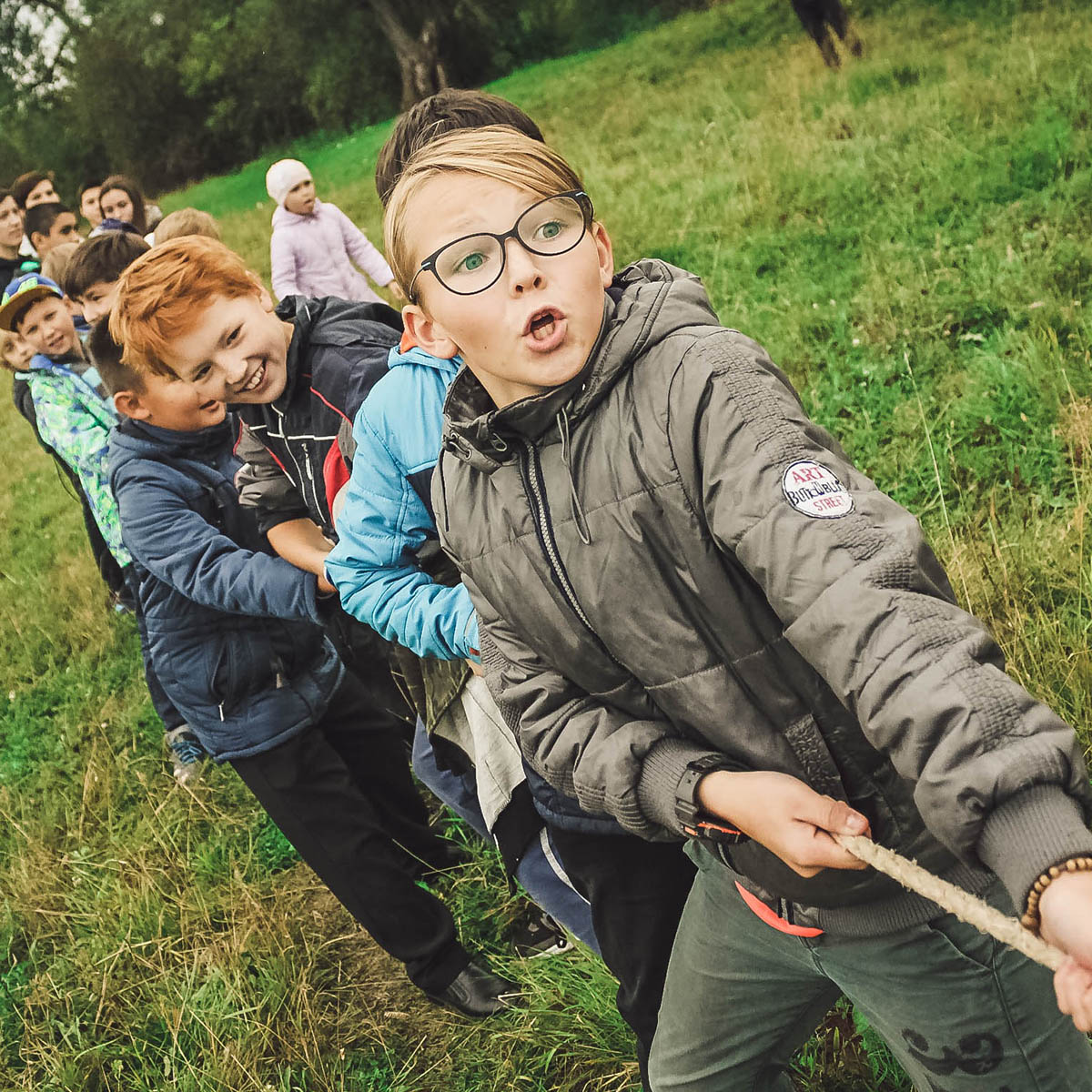 Let city children experience fresh country air
From her own upbringing in the countryside, Rif was convinced that fresh air and rural life was the best lifestyle for children. Therefore, she made sure that pale city kids had the opportunity to go on holiday camps in the countryside. In the 1930's she formulated the idea to make "relocated kindergartens" where city children were bussed to a location outside the city so that the children could enjoy an unpolluted environment and the freedoms of outdoor life.
However, it wasn't until the 1950's that the first "udflytterbørnehave", Danish for "moved-out kindergarten" was started. The idea was simple: the kindergarten picked up their children from a pick-up point in an inner-city area and transported them for an hour or so to a cabin or similar in the countryside. Here, they spent their days mostly out of doors – roaming forests, looking after farm animals, exploring nature and having time to play freely. Today, these types of kindergartens are still popular and there are several in the big cities in Denmark.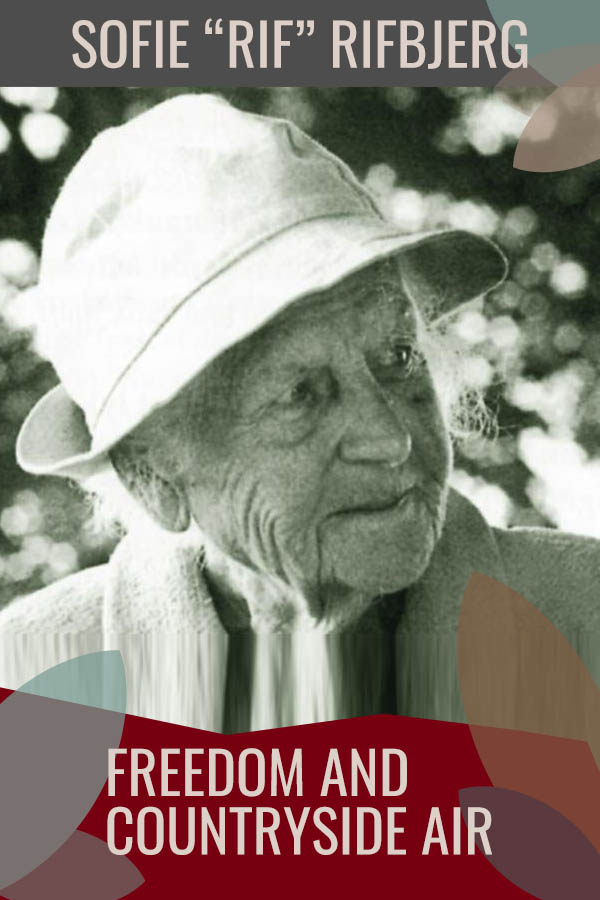 "Let children work in peace."
~ Sofie Rifbjerg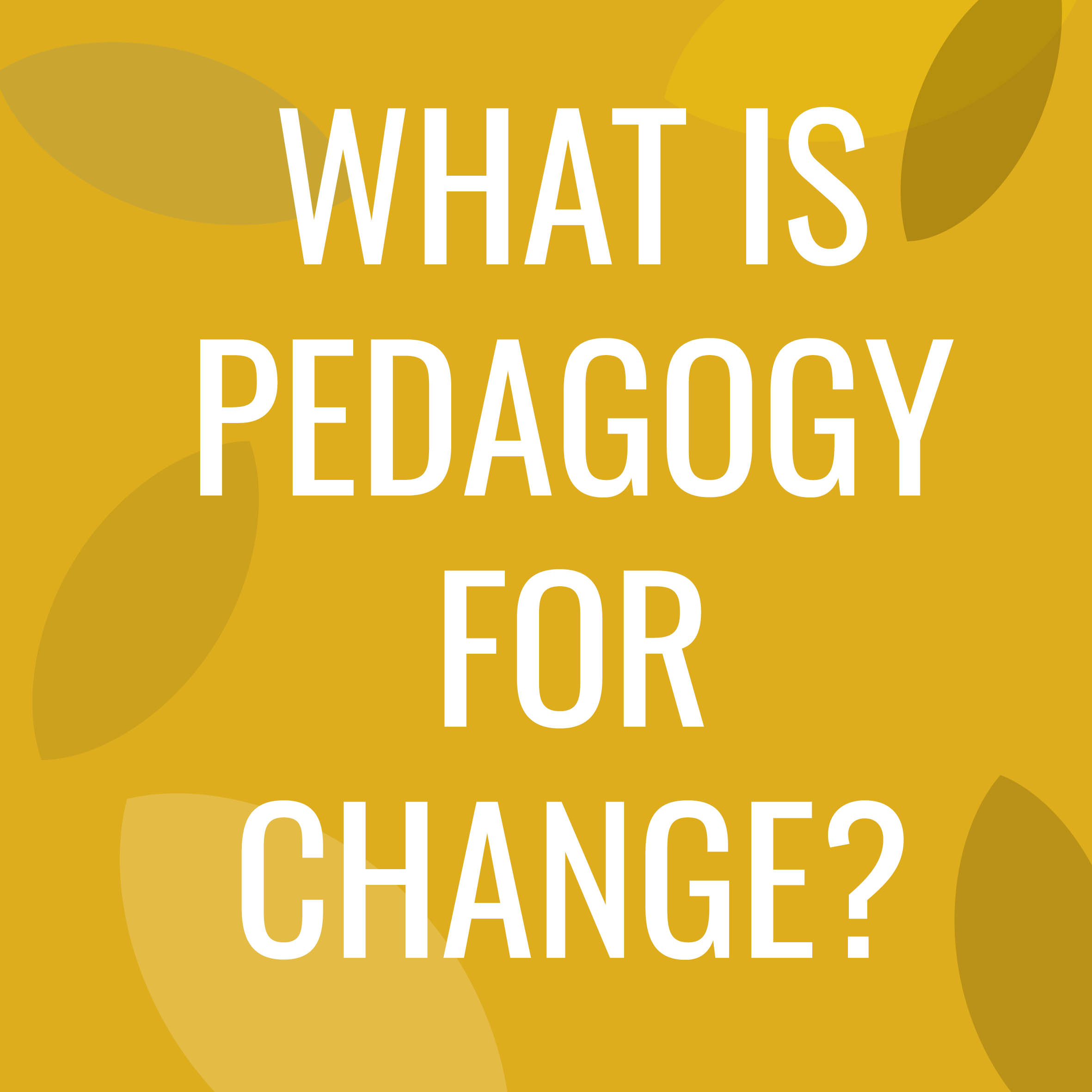 What is Pedagogy for Change?
The Pedagogy for Change programme offers 12 months of training and experiencing the power of pedagogy – while you put your skills and solidarity into action.
Studies and hands-on training takes place in Denmark, where you will work with children and youth at specialised social education facilities or schools with a non-traditional approach to teaching and learning.
In short:
• 10 months' studies and hands-on training in Denmark, working with children and youth at specialised social education facilities or schools. At the same time yo will study the world of pedagogy with your team – a group of like-minded people. You will meet up for study days every month.
• 2 months of exploring the reality of communities in Scandinavia / Europe, depending on what is possible – pandemic conditions permitting. You will travel by bike, bus or perhaps on foot or sailing.
• Possibility to earn a B-certificate in Pedagogy.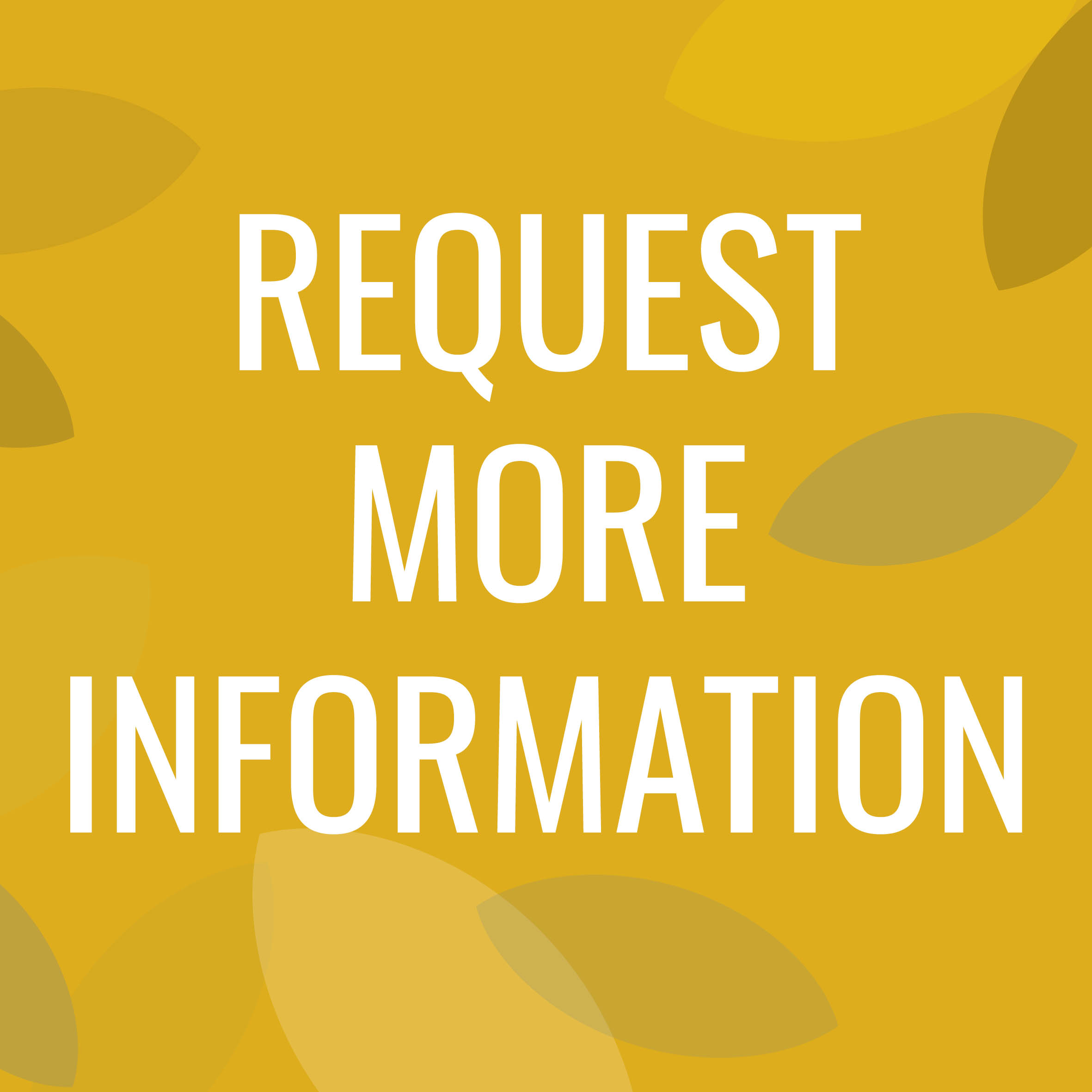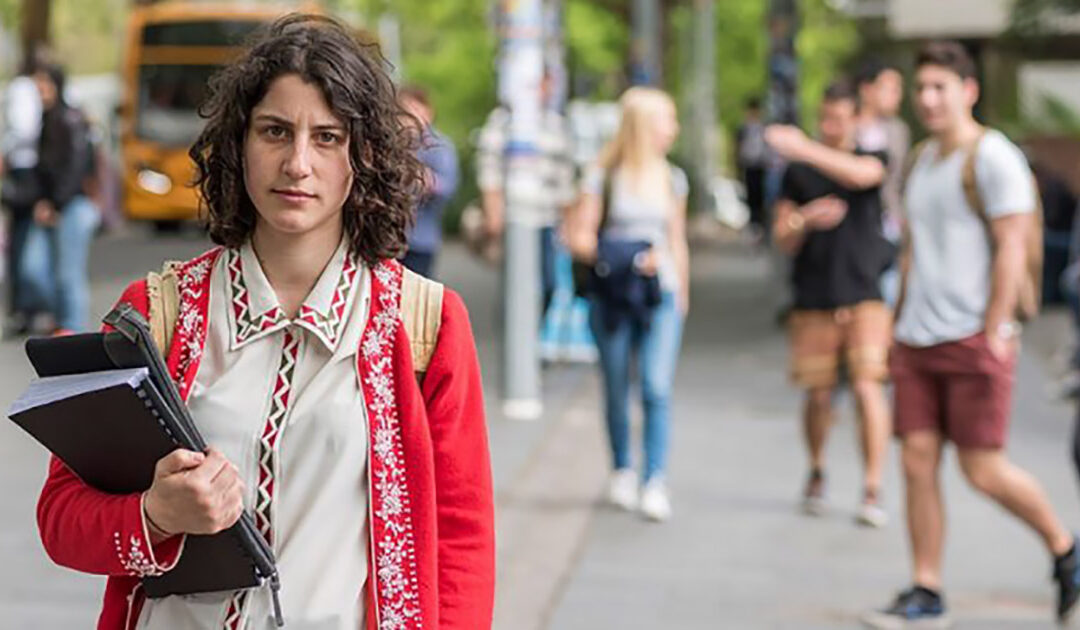 Being an active bystander means becoming aware that inappropriate or even threatening behaviour is going on and choosing to challenge it. Collective action is the way forward.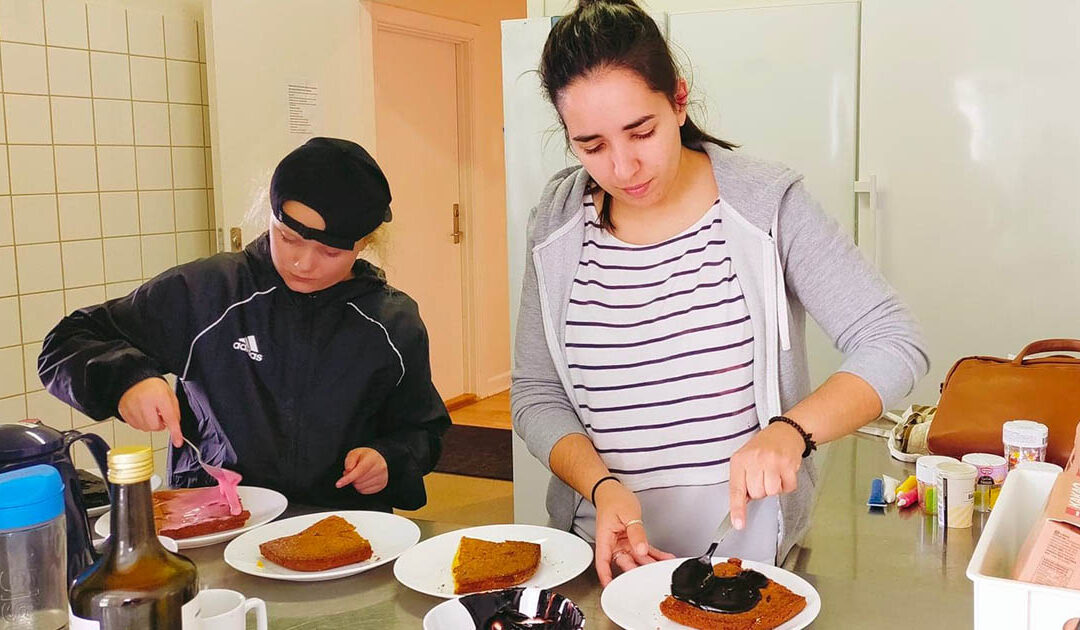 Mónica just finished the Pedagogy for Change programme and we asked her to share some of her considerations and main takeaways from her experience of practising and studying social pedagogy in Denmark.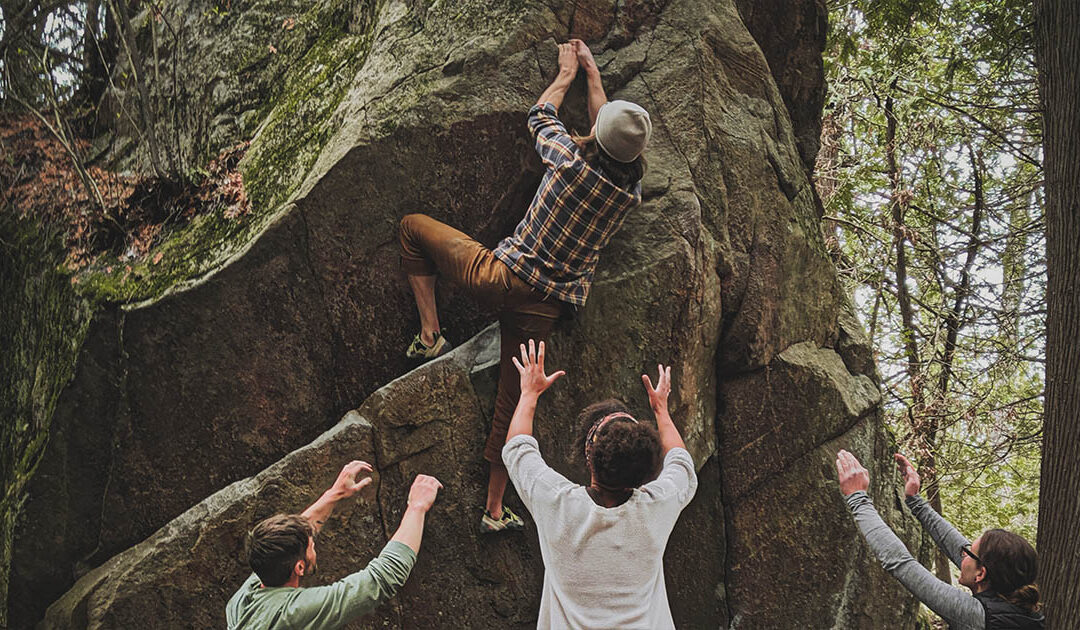 In this blogpost, we exemplify how the theory of the "Zone of Proximal Development" can be implemented in real life when working in the field of social pedagogy.
MORE GREAT PEDAGOGICAL THINKERS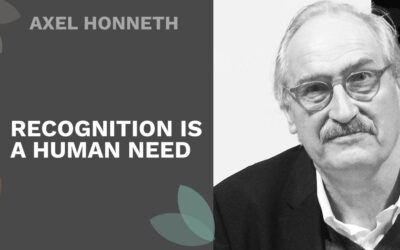 Through recognition, human beings develop self-confidence, self-respect, and self-esteem. The theory of recognition was developed by German philosopher and educator Axel Honneth.