Mónica shares her experience of the Pedagogy for Change programme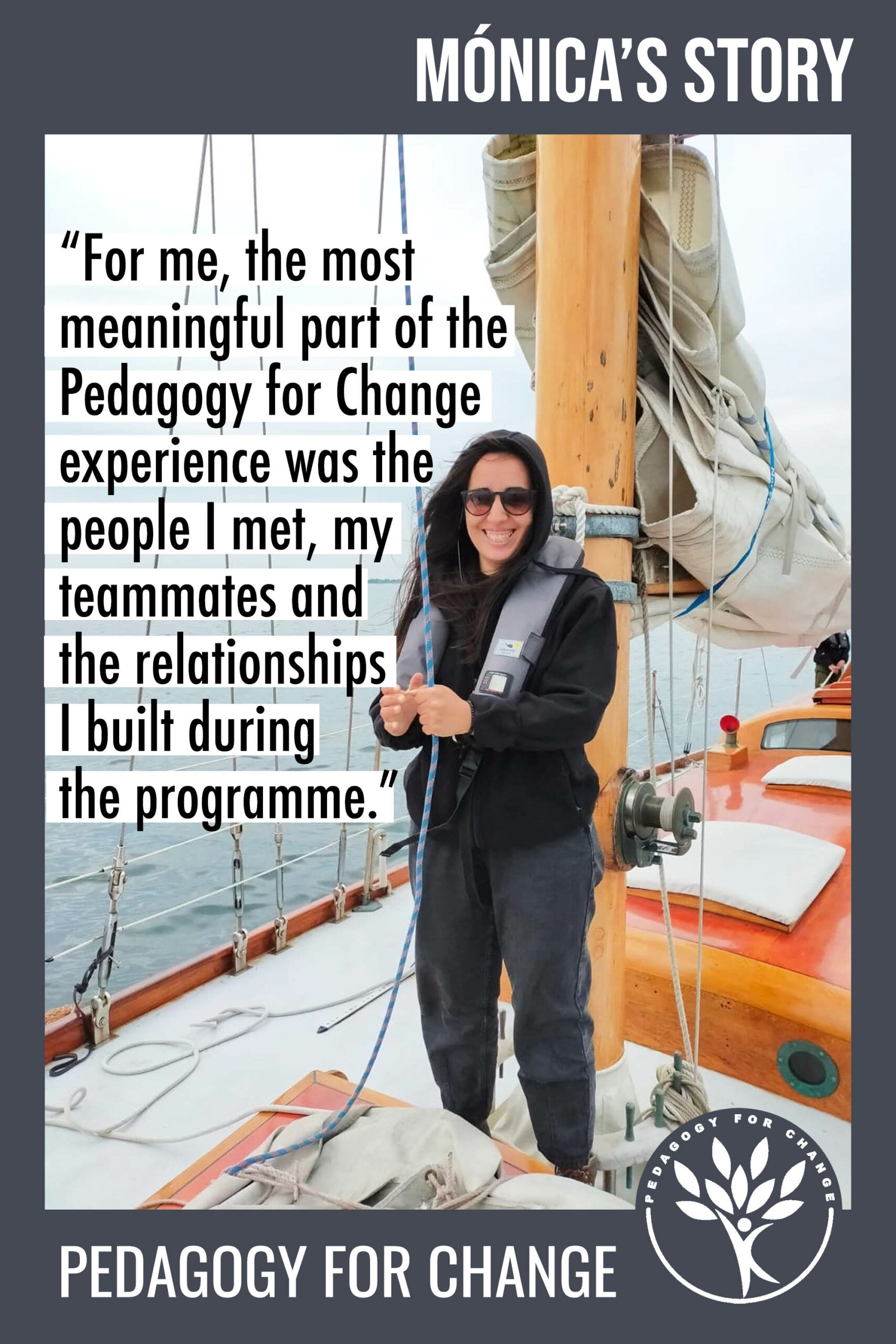 Mónica just finished the Pedagogy for Change programme and we asked her to share some of her considerations and main takeaways from her experience of practising and studying social pedagogy in Denmark.

This is what she told us: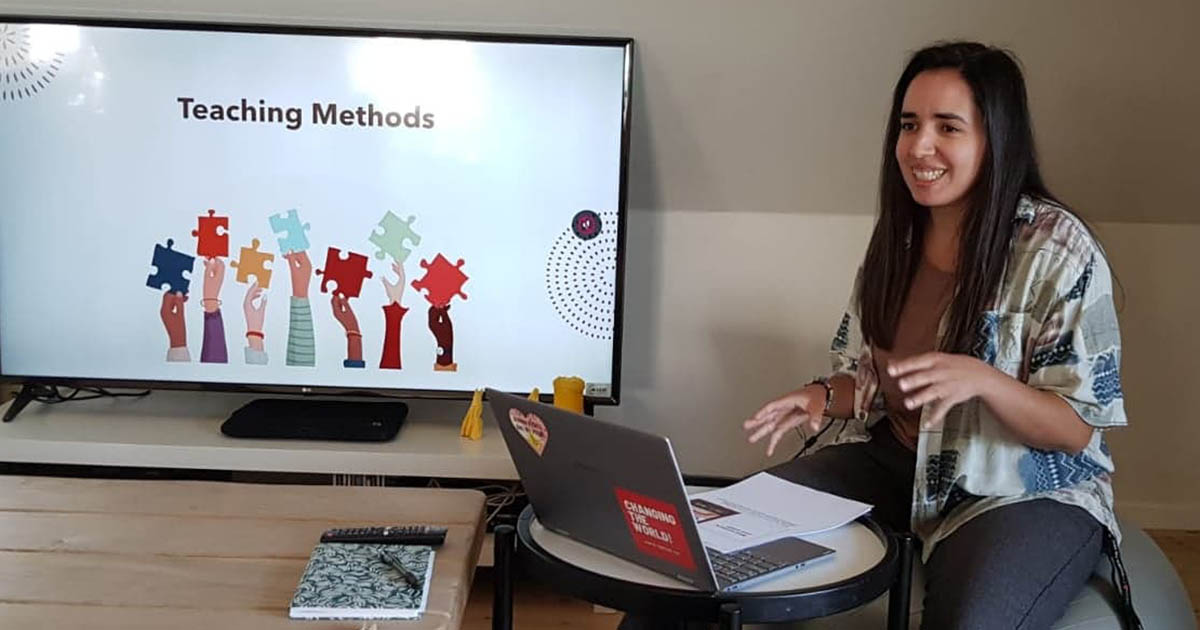 Why did you choose to join the Pedagogy for Change programme?

I wanted to take a break from what I was doing and prioritise my values and beliefs. I wanted to be close to people that shared the same mindset, for my personal growth and ultimately guide me in giving my contribution back to society.
Throughout my life, I had an amazing support network ­– family and friends – and the notion of how important that is on our way to find happiness makes me look for it every day of my life. In the end, it's all about the people you have around you and the relationships you build throughout your life.
What is the most important takeaway from your participation in the programme?
For me, the most meaningful part of the Pedagogy for Change experience is the people I met, my teammates and the relationships I built over the past year and a half. That's the silver bullet! On top of that, I also gained a better knowledge of social structures and organization, and how everything is connected and built on top of past events in an evolutionary process.
I also learned about the challenges of opposing mainstream conceptions – whether it is on education, environment, human rights, or how our personal choices are influenced by the environment around us. It was also very surprising for me to learn how deeply early childhood trauma impacts our adult life. It put me in a better place to understand the challenges that the kids we look after are dealing with.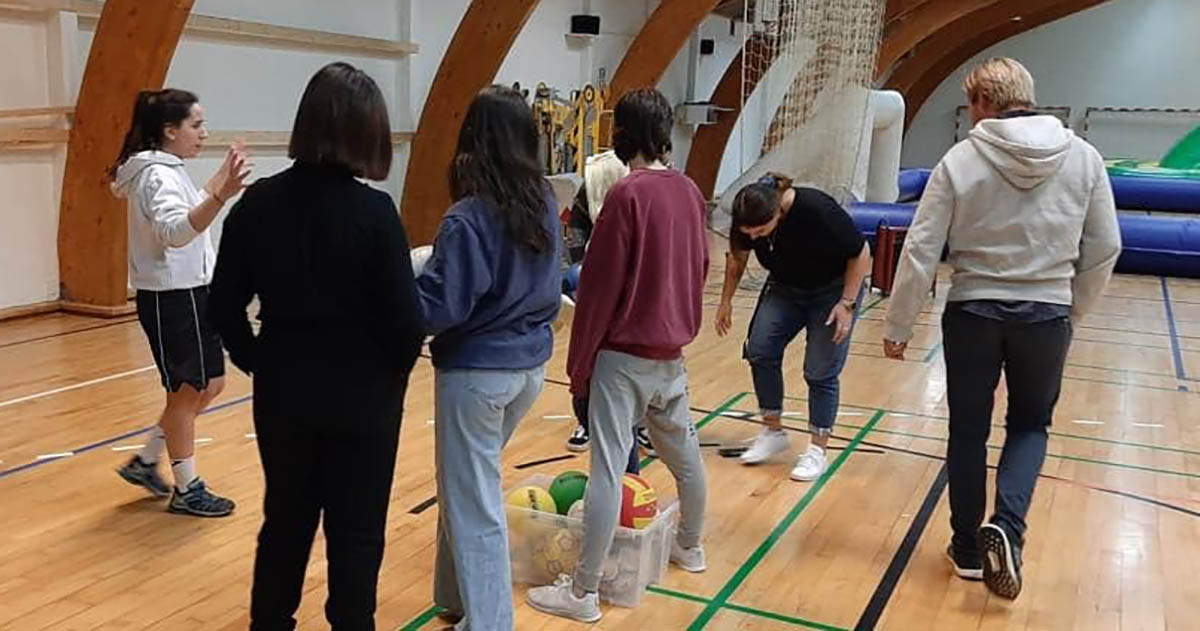 Where did you work and what did you do?
I worked in an assisting capacity at a care home for "looked after children" in the small coastal town of Juelsminde. My role was to provide support to the social pedagogues at my workplace so they could perform at their best. By that, I mean that an assistant's responsibilities are broad and can vary a lot. I helped with the cleaning, the cooking, the driving, and the planning, and I came up with ideas to engage our students in daily responsibility tasks. It could be about some of the big issues of our time or understanding themselves and how to relate with others.
One of my main functions was simply to be present. To be a constant and reliable present person in their lives, aiming to help them to express themselves in the best way possible about the topics that concern them the most. Together with my colleagues, we aim to create a safe and happy environment where anyone can have the chance to be the best version of themselves.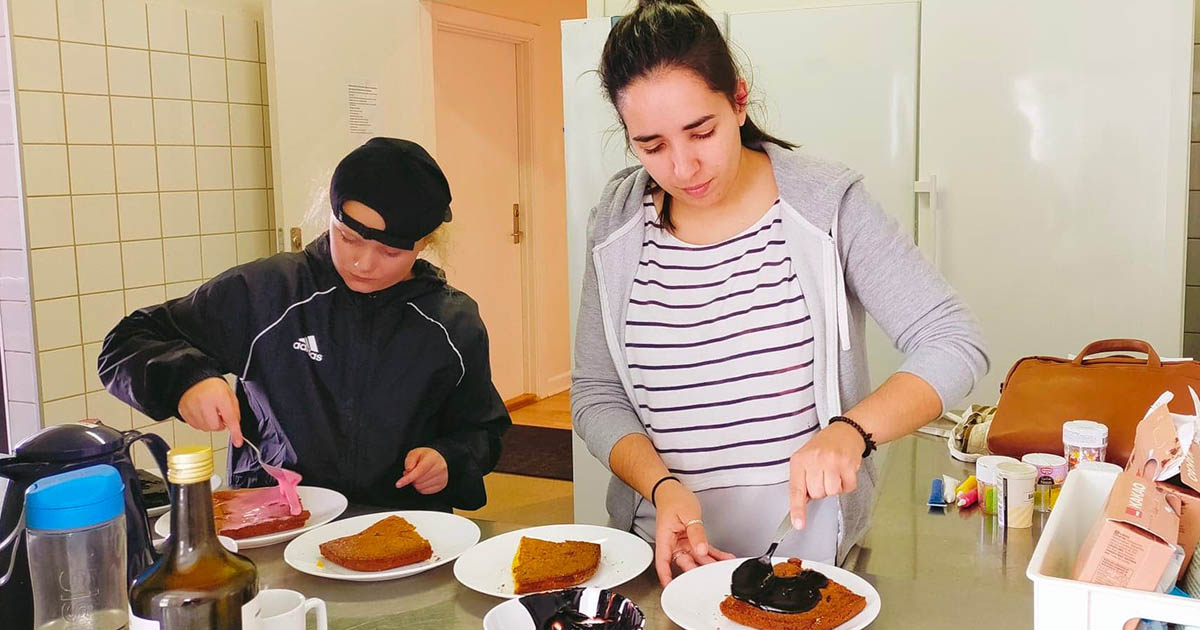 What were the biggest challenges?
Even though everyone speaks English, the language was the biggest obstacle for me. Not only in my relationship with the kids but also with the pedagogues. As a newcomer, I soon realised that the "small talk" that happens at the dinner table or over a coffee is where trust and understanding happen. Not sharing a language where both parties feel at ease, makes it much more difficult to understand the person next to you.
Consequently, I needed to ask for an "update" all the time. And as much as one can be proactive, there's still a lot of guilt and shame in repeatedly putting up the "what happened?" or "what is going on?" question because you can easily become "a pain in the ass". It's a complicated balance to keep, so some days can be very difficult.
I was also a challenge to deal with the economy and mobility. Not only in a "team context" but also individually since it depends and differs so much depending on where you are placed. The schools and care homes which offer practice positions vary a lot.
By comparing my situation with my teammates' situation at other care homes, I recognize that the trust and "freedom" that I had in Juelsminde played a very important role. I can't be grateful enough for the place where I did my practice period.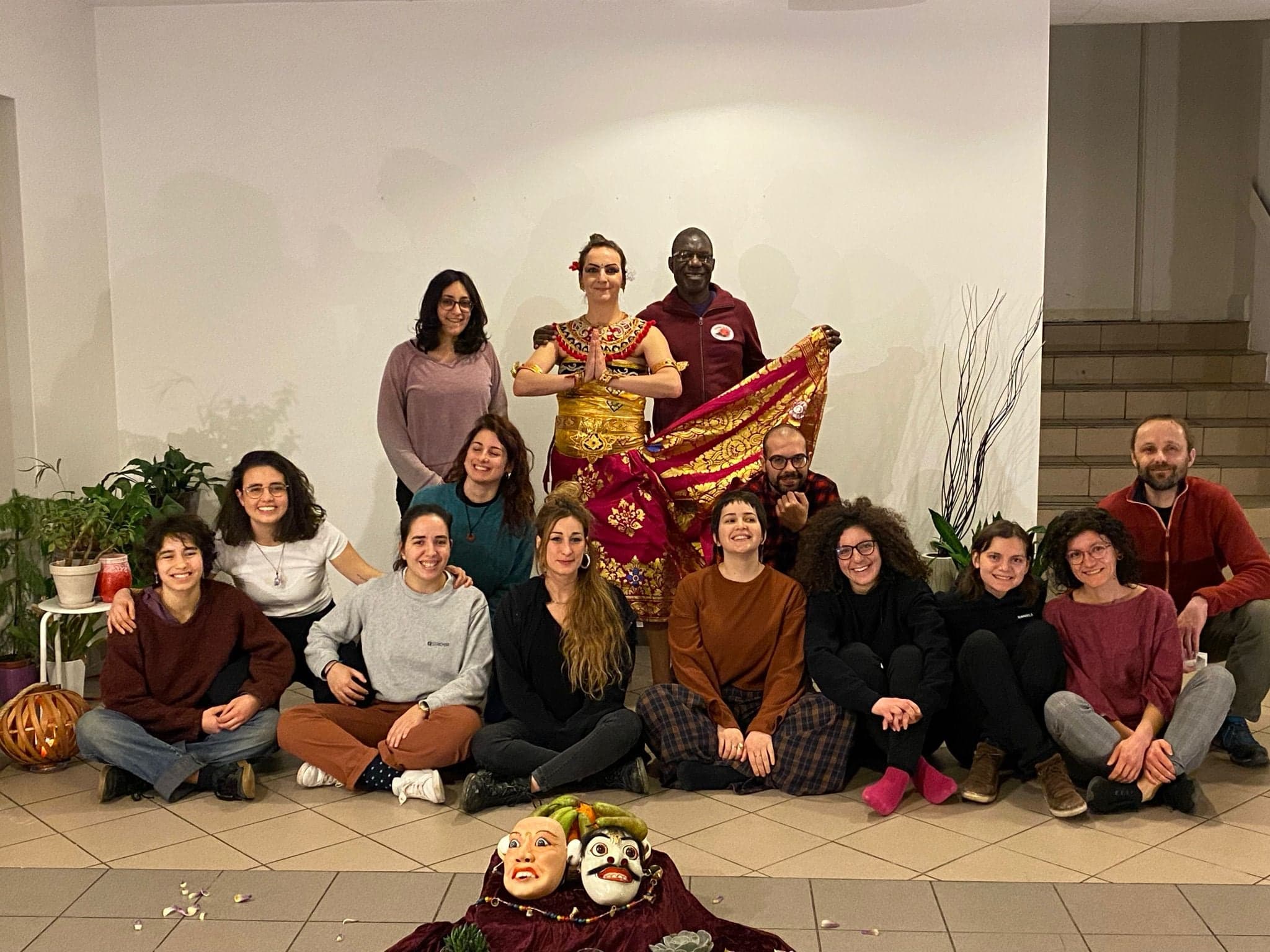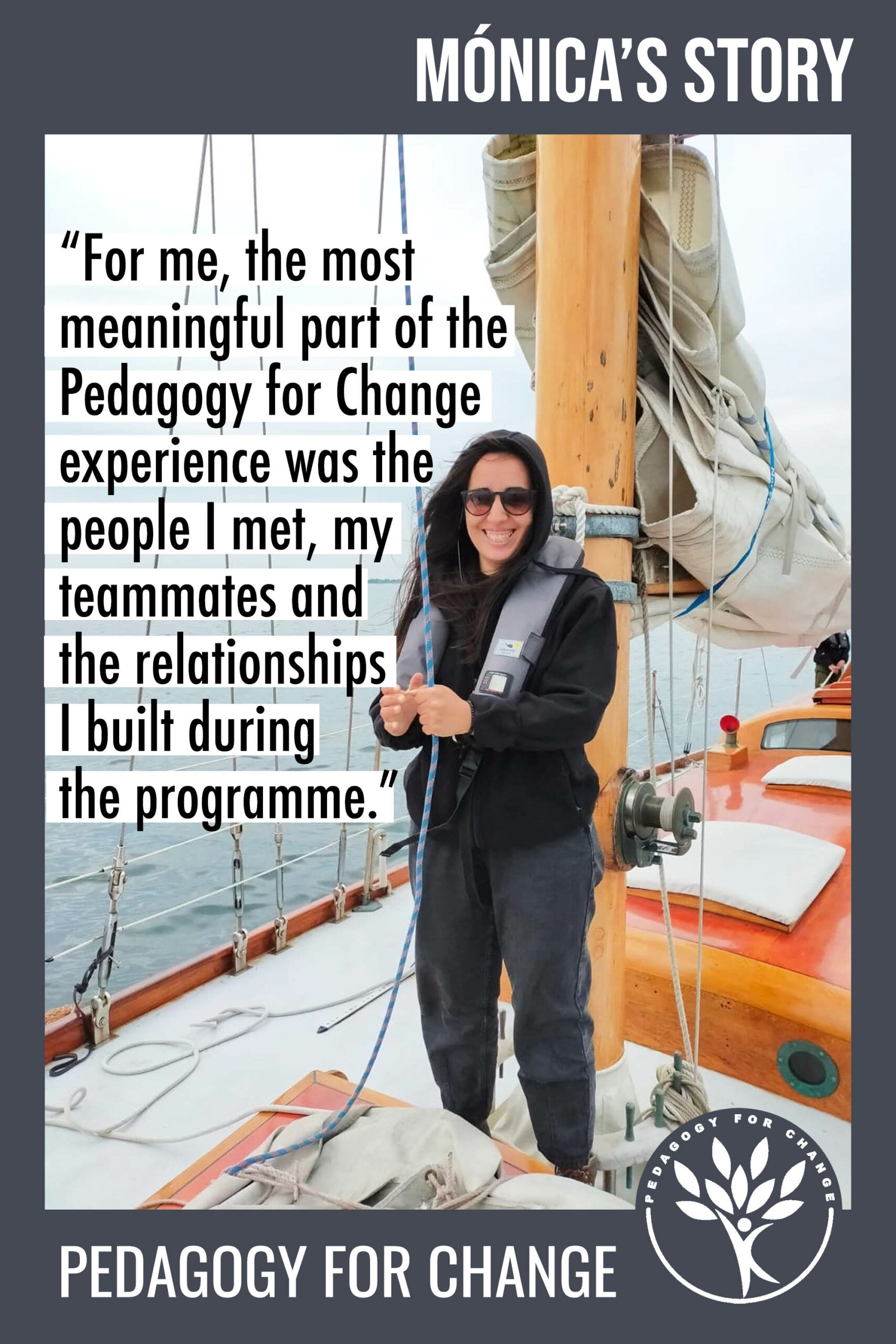 One of my main functions was simply to be present. To be a constant and reliable present person in their lives, aiming to help them to express themselves in the best way possible about the topics that concern them the most.
Mini-Manual for New Learning
When a young person says that they don't want to participate in an activity "because it's boring", or come up with other reasons to avoid the activity, practitioners of social pedagogy need to see beyond these statements, and ask ourselves: What is really going on here?
What are they trying to cover up? What is the real reason?
Step one:
Build trust with the young person. Be authentic. Be yourself. Show and share your humanity.
Step two:
Figure out what the real reason for their avoidance behaviour is. Be curious. Be open-minded. Listen. Show sympathy and respect.
Step three:
Identify where the young person's comfort zone is. That's where you start.
Like Danish philosopher Søren Kierkegaard said:
"If you want to move a person, you have to start from where they are."
Step four:
Identify suitable activities within "the Zone of Proximal Development" – and make them happen. Provide adequate support!
Step five:
As new learning becomes solidified and the comfort zone expanded, new targets within the ZDP can be set.
Step six:
Repeat.
What is Pedagogy for Change?
The Pedagogy for Change programme offers 12 months of training and experiencing the power of pedagogy – while you put your skills and solidarity into action.
Studies and hands-on training takes place in Denmark, where you will work with children and youth at specialised social education facilities or schools with a non-traditional approach to teaching and learning.
In short:
• 10 months' studies and hands-on training in Denmark, working with children and youth at specialised social education facilities or schools. At the same time yo will study the world of pedagogy with your team – a group of like-minded people. You will meet up for study days every month.
• 2 months of exploring the reality of communities in Scandinavia / Europe, depending on what is possible – pandemic conditions permitting. You will travel by bike, bus or perhaps on foot or sailing.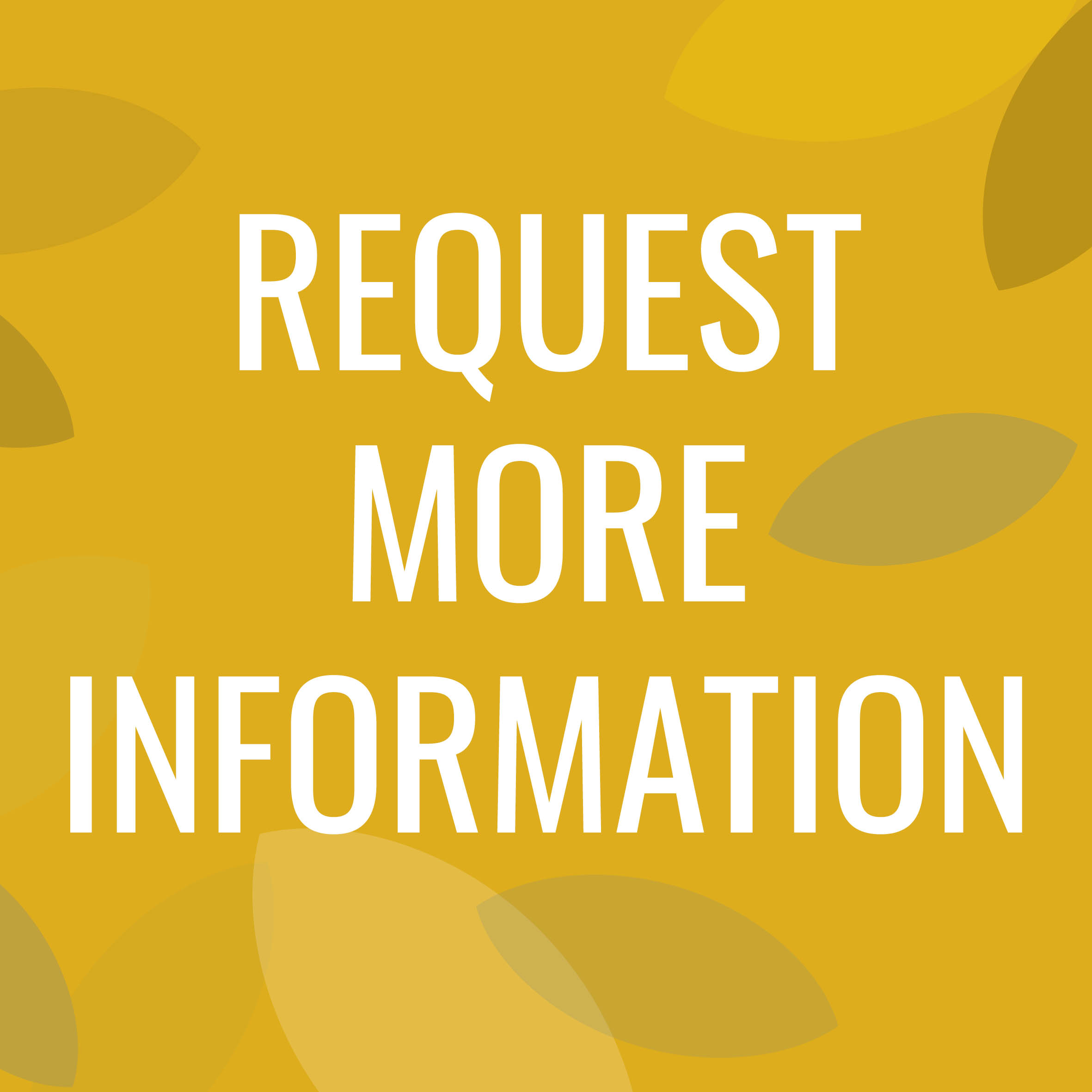 MORE ABOUT SOCIAL PEDAGOGY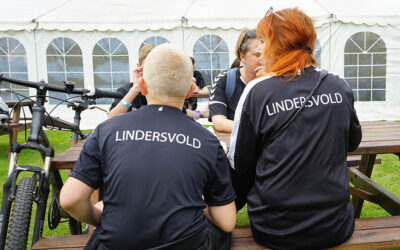 Scandinavian social pedagogy is known for its holistic practice which combines "head, heart and hands" – theory, empathy, and practice. A core value is respecting the individual's rights.